AinStain Photography
Making Pix Punk Again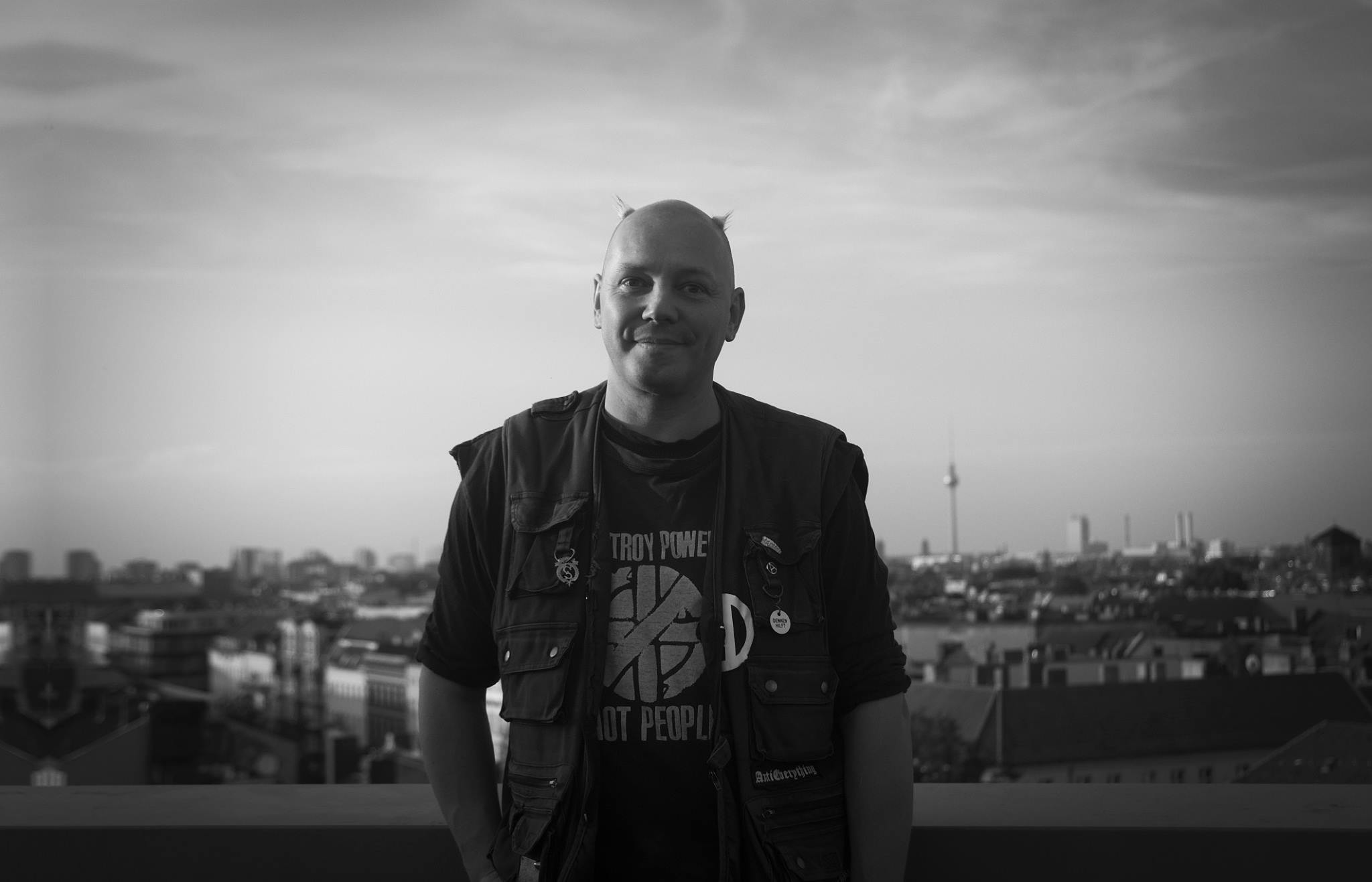 Hallo und herzlich willkommen auf meiner Fotoseite!
Ich bin ein in Berlin ansässiger Fotograf, der Anfang 2000, nach ca 10 Jahren experimentieren mit Kompakten und Video, angefangen hat mit Spiegelreflexkameras zu fotografieren. Zuerst analog und seit 2005 digital.
Mein (nicht nur fotografischer) Schwerpunkt liegt in der Punk-Subkultur. Seit Mitte der 80er Jahre bin ich ein aktiver Teil davon und meine Hauptmotive sind daher Konzert- & Festivalfotos, Band- & Promo-Aufnahmen, Straßenbilder und intime Einblicke in die Szene.
Ich arbeitete unter anderem für den legendären SO36 Club, begleitete viele Bands auf Tourneen durch Deutschland, ganz Europa und Asien.
Daneben interessiere ich mich für alle anderen Motive, wie Porträts, Urbex / verlassene Häuser, Landschaften, Cityscapes, Tiere, Studio, Street, Architektur, Fineart, Akt, Dokumentation, Makros, Lichtmalerei, Video, Bildbearbeitung, etc.
Selbstverständlich bin ich für alle Bereiche offen. Ich lerne gerne und ich liebe den Austausch mit anderen!
Allgemein kann man sagen, das ich eher in der Aktion sein will, "im Pit", als nur irgendwo danebenzustehen, aber ich habe auch keine Probleme ein Shooting lange zu planen und Stunden im Studio zu stehen.
Wenn du gerne mit mir zusammen arbeiten möchtest, sei es als Modell, oder als Auftraggeber, dann schreib mich doch einfach über das Kontaktformular an.
Alles Gute und noch viel Spaß auf meiner Seite!
Hello and a warm welcome to my photo page!
I am a Berlin-based photographer who - after 10 years of experimenting with compact and video cameras - started taking pictures with SLR cameras in the beginning of 2000. First analogue and since 2005 digital.
My (not only photographic) focus is on the punk subculture. Since the mid 80s I am an active part of it and my main motives are therefore concert & festival photos, band & promo shots, street pictures and intimate insights into the scene.
Amongst other things I worked for the legendary SO36 Club, accompanied many bands on tours through Germany, all over Europe and Asia.
Besides that I am interested in all other motives, like portraits, Urbex / abandoned houses, landscapes, cityscapes, animals, studio, street, architecture, fineart, nude, documentation, macros, light painting, video, image editing, etc. - You name it.
Of course I am open for all areas. I like to learn and I love the exchange with others!
Generally you can say that I prefer to be in action, "in the pit", rather than just standing next to it, but I also have no problems planning a shooting for a long time and standing for hours in the studio.
If you would like to work with me, be it as a model or as a client, please contact me via the contact form.
All the best and have fun on my site!
---